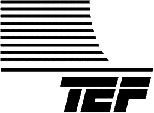 TEF25 Certification
---
We are pleased to announce NC 0 Ultra Low Noise Certification
---
When working in research and development, post production and audiophile rooms, achieving extremely low ambient noise levels is critical. Designers specify NC10 and NC15 rooms, but there have been very few devices outside the laboratory which could measure sound below 20dBA SPL, as referenced to .00002 Pa.

To find the lower limits of our TEF25, we sent it to what the Guinness Book of World Records has called the "Quietest Place on Earth", the main anechoic chamber at Orfield Laboratories. Their results found that the TEF25 when used in conjunction with a very low noise microphone allowed measurements to the limits of human perception - NC 0.

For those who need to measure low level ambient noise, the TEF25 now provides a portable and affordable platform that is certified by one of the world's most respected laboratories.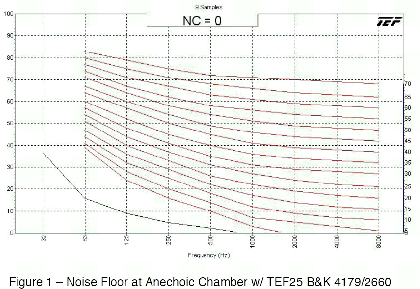 View / Download Certificate in pdf. Recommend Adobe Reader V6.0.1 or higher.
---